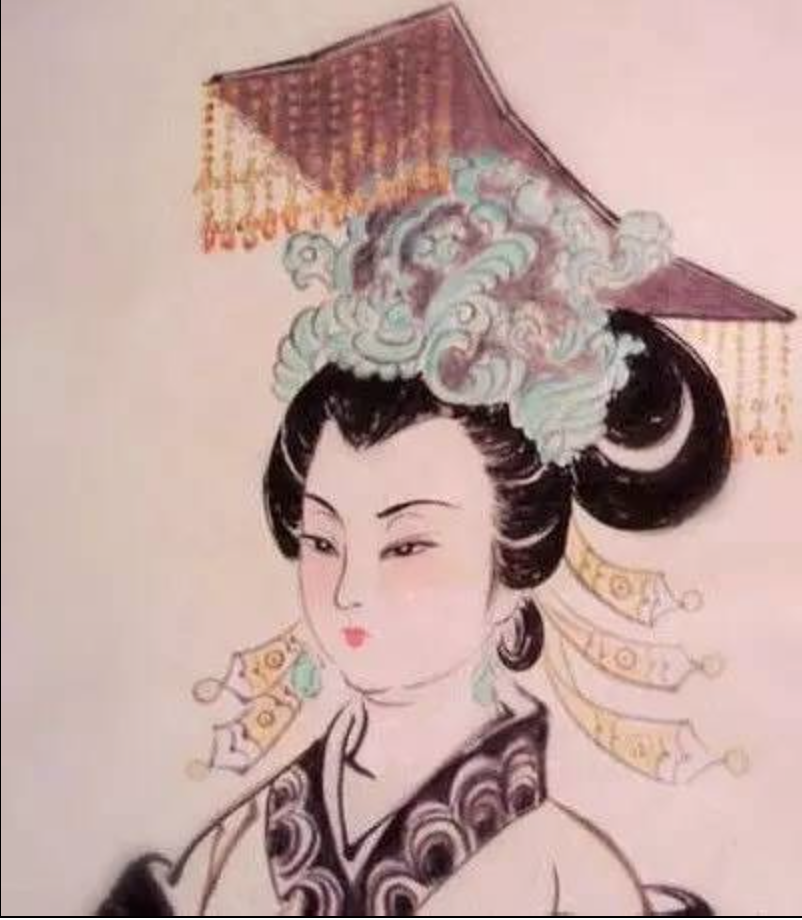 A portrait of Wu Zetian [Photo/Longmen Grottoes on WeChat]
Wu Zetian, the Warrior Queen of China
The Tang Dynasty marked a crucial turning point for Chinese women. It was during this era when women all over China finally had their collective voices heard. Wu Ze Tian, also known as Wu Zhao, rose to power as the first and only female emperor if China.
At various phases of her life, Wu Zetian became a concubine, empress consort, dowager, and empress regent. She likewise named herself "Huangdi", a noble title reserved only for the emperors of China. The title was used since Qin Shi Huang's time.
During her regency, Wu Zetian established the Zhou Dynasty, although it was only short-lived. It was promptly abolished soon after her death, and the Tang Dynasty was restored to power.
The Early Years
Wu Zetian was born into a noble and wealthy family in Wenshui, Shanxi province in 624. Her family's nobility was instrumental in preparing her for a successful life as an Empress. Zetian got educated in music, history, and politics.
Wu Shihuo, her father, was a chancellor who gained fame during the Tang Dynasty. He was primarily responsible for polishing her skills as a stateswoman.
She often travelled with her parents, and this allowed her to gain tremendous knowledge. She got the necessary exposure to understand her culture better.
As a child, she was generally seen as strong-willed. She often snubbed most activities that young girls her age would normally be busy with. For one, she didn't enjoy doing needle work. Instead, she preferred to read books, which would serve her in good stead later in her life. It helped her develop a wider perspective on political affairs.
The Beginning of Wu Zetian's Life in the Palace
At age 14, she was brought to the Tang Palace to become a concubine of Emperor Taizong. She struggled and encountered difficulties at first since she wasn't the favorite of the emperor.
Young as she was, she still had a lot to learn about living in the real world. She was, however, already noted not only for her beauty, but for her literary talents as well.
Early in her life in the palace, Zetian met Prince Li Zhi, a future emperor. This fateful meeting would be crucial to her own rise to power and a prominent place in China's history.
Upon the death of Emperor Taizong in 649, she was brought to a temple. She was ordered to serve as a Buddhist nun for the remainder of her life. Prince Li Zhi, who was smitten by Zetian's enchanting beauty from the time they first met, then became Emperor Gaozong.
Around this time, the new emperor's mother, Empress Wang, was extremely unhappy with Xiao, her son's current consort. In her effort's to draw the new emperor's affection and attention away from Xiao, Zetian was brought back to the palace to serve as to serve as the new emperor's concubine.
Wu Zetian's Rise to Power
Wu Zetian was not like most women of her time, who were submissive and unambitious. Zetian wasn't contented to be just a concubine of the emperor. While she was thankful to the empress for taking her back into the palace, she craved for power.
She worked hard to gain the favor not only of the emperor, but the empress as well. It paid off as she was given the title of Zhaoyi. Her position of Zhaoyi meant that among the 9 concubines of the emperor, she had the highest rank, although still lower than the empress.
According to historians, it was around this time when Empress Wang and Wu Zetian plotted against Consort Xiao. They conspired to relegate Xiao into being a commoner. Their success ignited Zetian's desires to be the first woman emperor of China even more.
Once she gained the emperor's favor, her streak of good fortune began. She not only became the highest ranked consort, she likewise gave birth to the emperor's son, her first child, in 652. She gave birth to her second son a year later, and in 652, her daughter was born.
At this time, Wu Zetian started to harbor plans to take Empress Wang's position. The empress had no daughter, but she was very fond of Zetian's daughter.
According to historical accounts, Zetian used her daughter to strip Wang of her title. It was said that Zetian killed her own daughter by strangulation shortly after the empress left for one of her travels. She then accused Empress Wang of killing her daughter. The scheme worked, and in 655, Wu Zetian was named as the new empress.
Wu Zetian as the Empress and First Woman Emperor
The new empress dipped her fingers into state affairs not long after her installation. This opened the doors for her to become a true ruler. She actively participated in disposing of Chu Suiliang and Zhangsun Wuji, two chancellors who were known to be loyal to the deposed empress.
Wu Zetian's rise to great influence and power in the Tang Dynasty thus began. Her assumption of the role as China's first woman emperor became more and more imminent.
Her big opportunity to seize control of state matters came in the year 660 when Emperor Gaozong had an eye disease. The affliction made the emperor weak, and he yielded the governance to his empress. To remove all obstacles to her becoming emperor, she deposed all of Gaozong's sons with Xiao.
In 690, Wu Zetian finally claimed ultimate power during the Tang Dynasty. She proved all doubters and unbelievers wrong by effectively taking hold of the country's affairs, and her decisions helped in steering China to progress. Under her reign, the Silk Road was opened. This paved the way for China to become trading partners with Middle Asia.
Wu Zetian got sick and weak because of old age. In 705, at the age of 82, she passed away.
Wu Zetian became the first and only woman emperor of China. Because of that, she made women not only in china, but all over the world as well, believe that with hard work and determination, nothing is impossible.